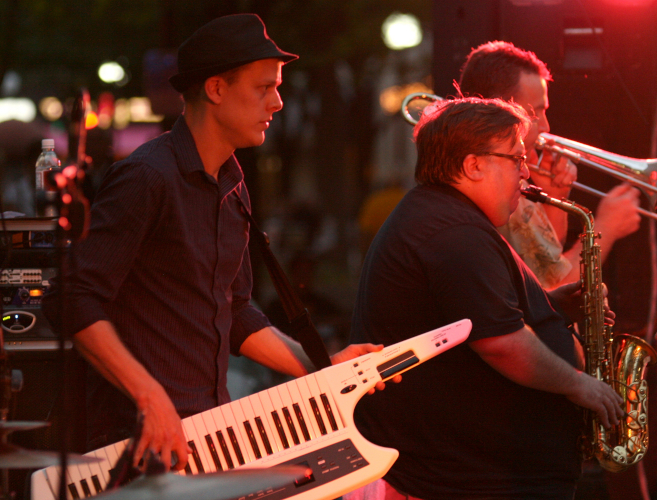 I am Bill Peterson (a.k.a. white2rnado), a keyboard player/songwriter out of Eastern Iowa. By day I'm a professor with degrees in physics and philosophy, which I leverage to write nerd rock songs about life, love, and the mysteries of the universe.
This page serves a nexus to many of my online profiles and music sites - you can listen to/download/buy my music through the links above and many others. I try to get out and play when I can, whether to showcase my own music, play with friends, show up at a local jam/open mic, or just stream from my basement. Check the calendar above if you like to plan ahead.
For all press and booking inquiries please contact Bill Peterson.